Thomas Ebeling
CEO (until February 22, 2018)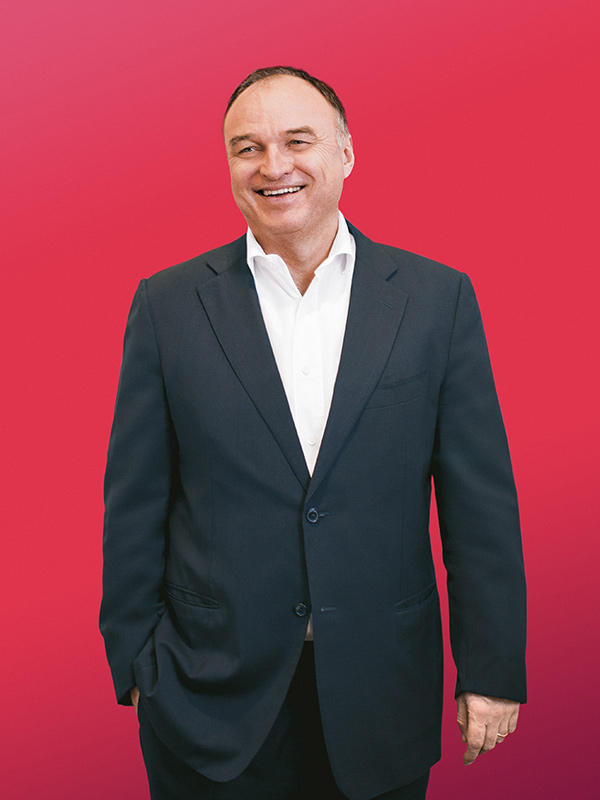 2017 was a challenging year for ProSiebenSat.1 – especially in the TV advertising market. We nevertheless exceeded the EUR 4 billion revenue mark for the first time and achieved another record year. This success was only possible because we have developed into Europe's most highly diversified media company.
When I joined ProSiebenSat.1 nine years ago, our shares were trading for less than EUR 1. At the time, our leverage ratio was very high compared to our profitability, and we generated nearly 90 percent of our revenues in the TV advertising business.
» With revenues of more than EUR 4 billion, we have achieved another record year in 2017. «
In the past nine years, we have taken advantage of the opportunities in digitalization to create new business models and new sources of earnings – be they digital entertainment offerings, innovative advertising products or the media-for-equity investment model. We have set up a commerce and AdTech portfolio that is unique among TV companies while also defending our leading position in the audience and TV advertising market. That is how we have successfully diversified our business, today generating over 50 percent of our revenues outside the TV advertising business. In total, our revenues have risen by nearly 50 percent since 2009 and net profit has tripled. We have also massively increased the enterprise value, to our shareholders' and employees' benefit.
This performance is unique in an environment as highly dynamic as the media industry, and I am proud of what we have achieved together. With our new structure based on three strong pillars, the Group will keep pursuing this course. Today, ProSiebenSat.1 is a broadly positioned, independent entertainment and commerce group that will continue to transform challenges into opportunities and grow sustainably going forward.


Conrad Albert
CEO (from February 23 until May 31, 2018);
Deputy CEO; Group General Counsel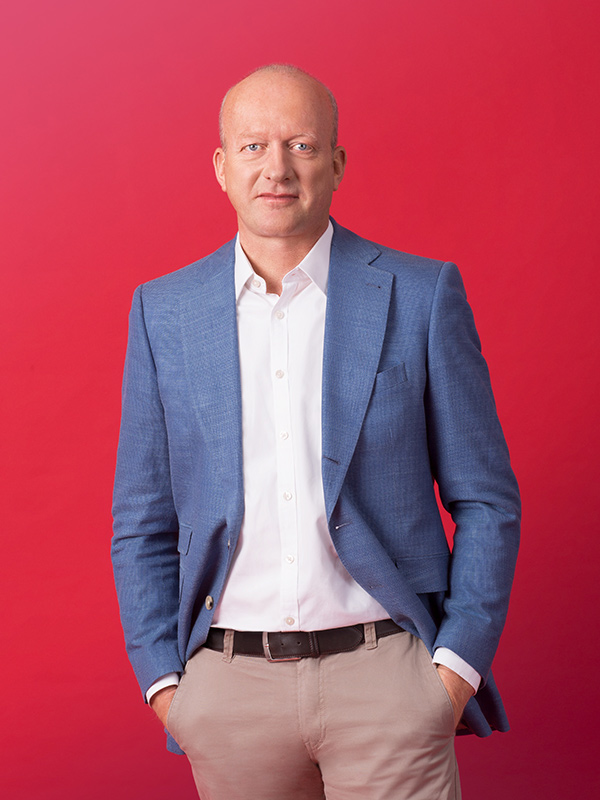 In the wake of digitalization and the rise of global Internet platforms, competition in our industry has become more and more intense. In order to leverage this transformation for ProSiebenSat.1 in the best possible way and translate it into growth opportunities, we must look beyond our current success and already set our sights on the future.
This is why our watchword for 2018 is realignment. At the beginning of the year, we structured the Group into the three strong pillars of Entertainment, Content Production & Global Sales, and Commerce. With this move, we aim to invest in the future of our entertainment business to delight viewers across all channels with the best that entertainment has to offer and provide clients with an environment just perfect for their advertising. At the same time, the new setup allows us to accelerate our diversification activities.
» We accelerate the diversification of the Group with our new setup. «
Powerful content plays an instrumental role here as the engine behind our entire business model. High-quality content draws viewers and advertisers to our offerings – and without it, every platform is nothing but an empty shell. That's why we will be investing even more in local content going forward.
To retain our competitive position long term, we also need a level playing field for all providers of audiovisual content: We call for a meaningful reform of our media regulations. License fee funding in Germany should not be linked to institutions or broadcasters but rather to socio-politically relevant content. Quantitative and qualitative restrictions on airing TV advertising are also putting the dampers on fair competition. We have to put an end to this overregulation – because after all, we European companies should remain a powerful counterpoint to global competitors.


Dr. Jan Kemper
CFO; Member of the Executive Board for Commerce (as of February 23, 2018)
ProSiebenSat.1 is pushing ahead with the biggest transformation in the Group's history, which involves making our core business of TV fit for the future while also stepping up our focus on digital business areas. At the same time, we must always maintain the balance between growth and profitability. So far we have achieved that: ProSiebenSat.1 ranks among the most profitable media companies in Europe. In addition to the high-margin TV business, we have established another successful business pillar, especially through investing in our commerce activities. Our priority here is ensuring that our acquisitions' yields justify the purchase price in the long term and that these investments help drive our organic growth.
» We rank among the most profitable media companies in Europe. «
Last year, we once again strengthened the Group through acquisitions in all segments, securing an even more powerful position. The majority stake in experience gifts provider Jochen Schweizer is just one example of how we add meaningfully to the value of our commerce portfolio through acquisitions.
We have sufficient financial scope to continue pursuing our sustained M&A strategy in 2018 and investing in strong companies. Our highly promising partnership with General Atlantic represents an important milestone: The international growth investor has acquired a minority stake in our commerce unit NuCom Group. Together, we now intend to expand the portfolio of leading commerce platforms and consequently accelerate the growth and profitability of this business.


Sabine Eckhardt
Member of the Executive Board for Sales & Marketing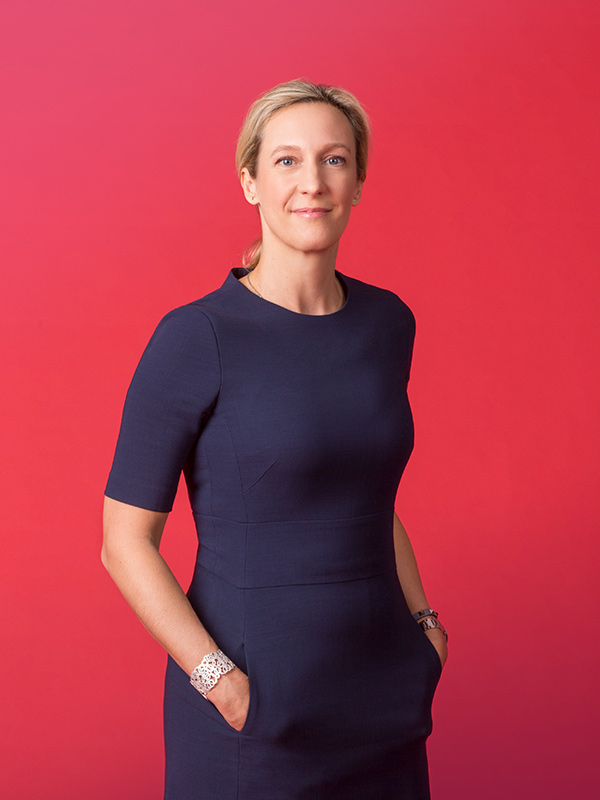 Digital transformation opens up a wealth of opportunities as new platforms and technologies arise, expanding our options for spreading content. This helps ProSiebenSat.1 to strengthen the core business on a lasting basis. Whether it's via our TV stations, digital entertainment offerings or commerce platforms, we provide advertising clients with a secure environment on every channel to reach millions of people every day with their advertising messages.
Thanks to the integration of TV and digital, we are able not only to offer traditional TV ads and digital videos but also to create innovative products, which allow advertisers to reach their customers even more effectively as well as focus more selectively on target groups. Going forward, we intend to take addressable TV as a technology further by making our clients customized offers based on data generated within the Group.
» Digital transformation is a big opportunity to strengthen our core business in the long run. «
Despite all the technological innovation, creativity remains at the heart of every successful advertising campaign. Our clients know that, with our TV stations and digital portfolio, we not only deliver an ideal platform but also do our utmost to present their products in the best possible light. We design all-channel, high-reach and networked campaigns around successful formats such as "Germany's next Topmodel," "The Voice of Germany" and the shows with Joko and Klaas. What gives us the edge is that we are creative – and we know how to effectively capitalize on this.
With innovations such as addressable TV, the advertising market will continue to offer attractive growth potential also in the coming years. And ProSiebenSat.1 is excellently positioned to go on reaping the benefits.


Jan David Frouman
Member of the Executive Board for Content Production & Global Sales;
CEO & Chairman of Red Arrow Studios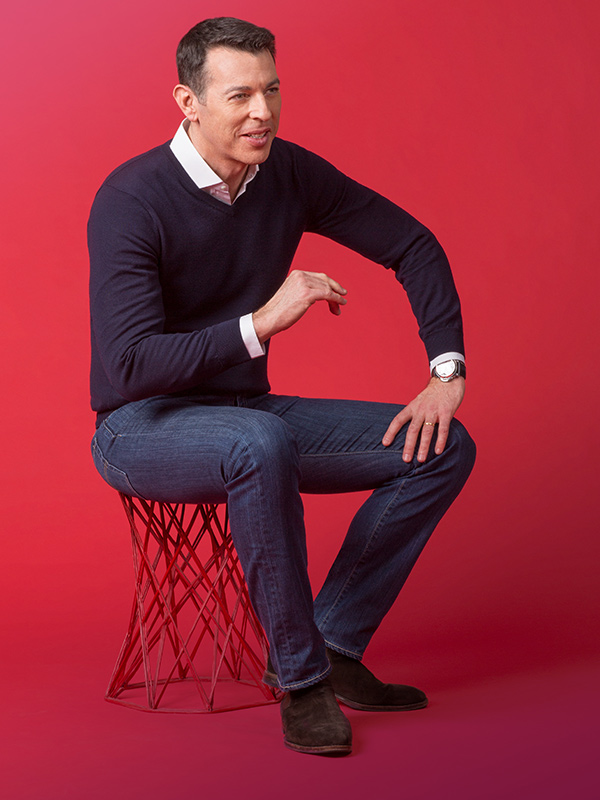 When we established Red Arrow in 2010, our initial focus was on the German-speaking and European TV markets. Today, we have built a production and distribution network that spans the globe, with a particularly strong presence in the US market. Our focus on the US has been important: when you've made a name for yourself in the world's leading TV market, the rest of the international television opens up to you.
With our targeted acquisitions strategy, we have succeeded in bringing top creatives on board and building a high-value portfolio. At present, our more than 20 Red Arrow production companies annually produce in excess of 2,400 hours of programming – including international TV hits such as "Bosch," "Married at First Sight" and "The Taste" – for the premier TV stations and streaming platforms in the US, the UK and Germany. What's more, we have expanded our distribution base in 2017 by acquiring Gravitas Ventures, which sells feature films and has close ties with the major global OTT and SVoD providers. This significantly enhances our co-production and co-financing capacity – a decisive factor for success in today's TV industry.
» With Studio71, Red Arrow is strengthening its market position in the linear and digital TV business worldwide. «
We kicked off 2018 with a new lineup that bears the name Red Arrow Studios, having incorporated Studio71 into our network. This rapidly growing digital studio rounds out our portfolio perfectly, ensuring that we are involved in every aspect of the production business. In our new configuration, we are providing stations, platforms and brands with integrated, 360-degree offers and further strengthening our market position in the linear and digital TV business around the world.


Christof Wahl
Chief Operating Officer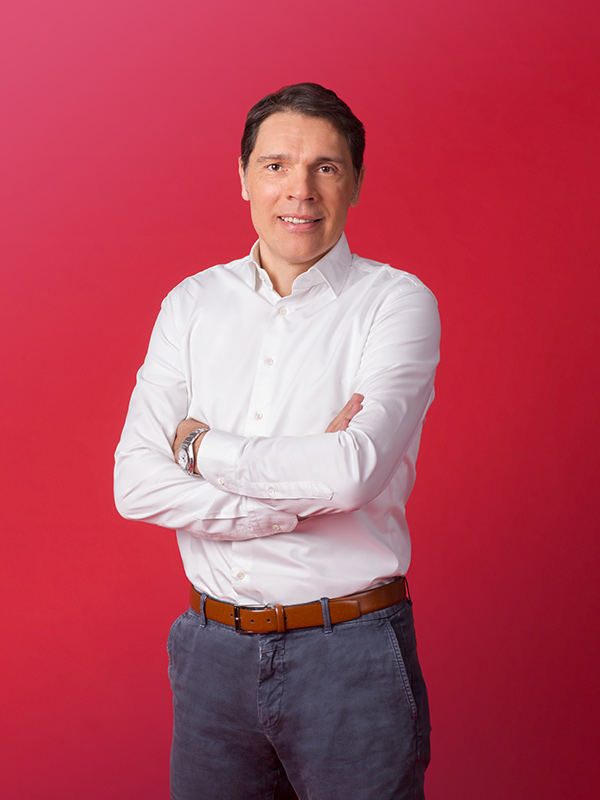 In 2017, the digital media landscape was shaped by alliances and partnerships. A paradigm shift took place in our industry that raised selective forms of collaboration to whole new structural levels. As so often, the impetus behind this development was digital transformation. In order to meet the new challenges successfully and make a stand against the competition, it is no longer a case of "every man for himself" but rather "let's stick together." In 2017, this momentous endeavor was increasingly translated into action.
As one of the pioneers in this regard among large European media players, ProSiebenSat.1 Group entered into more than 20 new partnerships last year, paving the way for us and our partners to achieve lasting commercial success. Together with TF1, Channel 4 and Mediaset, we established the pan-European marketing platform "European Broadcaster Exchange" which, from day one, reaches around 300 million people in over five countries – that's more or less equivalent to the population of the United States. Other examples of partnerships include a joint venture with Discovery Networks in the area of digital videos and the log-in alliance with partners United Internet and RTL for a simple and transparent online registration and log-in process, which is also open to all other market participants.
» We achieve lasting commercial success through partnerships and alliances. «
Instead of relying solely on cooperation projects with the US tech giants, which can lead to dependencies in the long term, the European media industry is leveraging its own strengths by countering the global players' closed systems with joint – and hence consumer-relevant – solutions. This generates actual win-win situations for all partners in which we tap additional growth potential for ProSiebenSat.1 and secure our competitive edge going forward.