"Germany's next Topmodel – by Heidi Klum" captivates audiences like virtually no other TV show. And its appeal has long since gone well beyond traditional TV. Over the past 13 years, the casting show has evolved into an unparalleled multimedia brand on all platforms. It epitomizes transmedia integration like no other program in the German TV landscape, exploiting all digital possibilities and offering a glimpse into the future of the entertainment business.
What a worthy finale: Dressed in their best evening wear, 8,500 fans joined Heidi Klum and her celebrity guests Naomi Campbell, Beth Ditto, Helene Fischer, Wolfgang Joop, Robin Schulz and James Blunt at the Arena Oberhausen for the showdown of the 12th season of "Germany's next Topmodel – by Heidi Klum" (#GNTM). Plus, more than 2.4 million viewers were rooting for their favorites in front of the TV. Among young women between the ages of 14 and 29, the finale achieved an impressive 48.9 percent market share. In other words, almost one in two young women tuned into #GNTM that evening. Throughout the entire 12th season, #GNTM proved a hit, attracting a 17.5-percent market share among 14- to 49-year-old viewers – the best figure in six years.
The strong rankings are not the only factor that has, over the past 13 years, made the show one of Germany's most successful TV programs. Various ProSiebenSat.1 departments have built an all-encompassing #GNTM value chain. In this way, the Group can tap into synergies within the company and pursue two goals: enthralling viewers and users across all media platforms and providing advertising clients with an ideal environment for their brands and products. For years now, #GNTM has been a shining example of how successfully ProSiebenSat.1 is dovetailing the realms of TV, online and marketing and systematically driving this process forward.
EDITORIAL DEPARTMENT
Summer 2016. The finale of the 11th season has taken place just a few weeks back when Elisabeth Sofeso boards a plane to New York. As Program Manager at ProSiebenSat.1 TV Deutschland, Sofeso is responsible for fine-tuning #GNTM content. That evening, just as prior to each new season, she has a meeting with Heidi Klum. "Our motto is, 'There's always another #GNTM coming up,'" says Sofeso, "and we start each new season asking ourselves what we can do better this time." The more recent innovations include, for instance, staging the opening episodes abroad. In season 12, the candidates traveled on a cruise ship from Marseille via Palma de Mallorca to Barcelona, while the 13th season kicked off in the Caribbean. "We keep surprising viewers with new ideas and locations, continually pushing the format's development further. That's precisely what makes #GNTM so successful," explains Sofeso.
» We keep surprising viewers with new ideas and locations. That's precisely what makes us so successful. «
Sofeso's duties as Program Manager also include working closely with colleagues at ProSiebenSat.1 sales subsidiary SevenOne AdFactory to come up with concepts allowing the seamless integration of advertising partners' products and brands into the show's action. A winning formula for marketing at #GNTM involves inviting the candidates to castings staged by advertising clients as part of the show. The coveted reward is a photo or TV commercial shoot for the client. The casting situation can be perfectly dovetailed into the story line and the models become fitting brand ambassadors. Another successful example has already become something of a tradition: When the candidates move into the model mansion, they are surprised with complimentary gifts. And the response to Daniel Wellington watches or Gillette Venus razors? The aspiring models are thrilled with the giveaways, eliciting I-want-that-too desires in viewers and triggering spikes in the relevant #GNTM advertising partner's sales.
MARKETING & SALES
Kerstin Bensch, Senior Product Manager at SevenOne AdFactory, is not surprised by these reactions. After all, #GNTM holds "tremendous allure" for young women. "For fashion and lifestyle brands targeting young women, there is no more beneficial format in Germany," explains Bensch.
After each broadcast, the marketing expert can virtually track the power of this allure live. "The feedback we get from our clients indicates that the brands and products placed in the show are greatly sought after among viewers," reports Bensch. SevenOne AdFactory's concepts are attracting ever more advertisers. In the 12th season, 13 clients marketed their products on TV and digital channels under the auspices of the #GNTM brand. The extent to which SevenOne AdFactory constantly strikes out in innovative, new directions in order to attract accounts is evident in its partnership with Opel.
» For fashion and lifestyle brands targeting young women, there is no more beneficial format in Germany. «
For years, the Rüsselsheim-based carmaker has relied exclusively on #GNTM to promote its Adam model on TV and benefited from the all-in services that SevenOne AdFactory provides advertisers. For instance, in season 12, Opel booked a virtual reality campaign in which one of the candidates appeared in various virtual worlds together with the Opel Adam. The campaign video was produced with the help of SevenOne AdFactory and featured on the Opel campaign website, on ProSieben.de as well as on the YouTube and Facebook platforms. Thanks to these measures, the ProSiebenSat.1 marketing subsidiary succeeded in harnessing virtual reality for cutting-edge brand communications.
DIGITAL REALIZATION
While Elisabeth Sofeso and her team are still in the thick of shooting for the opening episode, her ProSieben Digital colleagues are already well into publicizing the show on all digital channels, including social media. Audition videos, pictures from shoots and previews ensure #GNTM creates a big buzz on all digital channels weeks before the first episode of a new season airs. The first candidate audition clips are available online long before the first episode is broadcast on free TV. To capture the best behind-the-scenes moments, for example, the digital experts are on set during shooting. Each week, they produce about 20 web-exclusive stories for the station group's digital channels. In this way, Marco Kunze, Director ProSieben Digital, and his team create content that hits the spot with the target group and generates roughly two-thirds of all short clip views.
"Even before the season starts properly, we register over a million video views via our website, HbbTV, SmartTV and our channel apps. No other German TV show can do that," says Kunze. "Six weeks before the season kicks off, fans can already find the first bits of information and pictures about it online. Three weeks before, we pull out all the digital stops," explains Kunze. Above all, he underscores the additional opportunities created by digitally prolonging #GNTM: "In the online world, we further elaborate on the stories in the episodes and pick up on exciting narratives that can't be covered in the TV format." Brief interviews and portraits of the candidates provide fans with an opportunity to take a peek behind the scenes of their coveted show and discover more about their favorite candidates – "all in an extremely authentic way. The fans love that," emphasizes Kunze. In addition to the videos available exclusively on the web, users can also watch all the TV episodes of #GNTM live or time-shifted online.
» Even before the season starts, we register over a million video views. No other German TV format can do that. «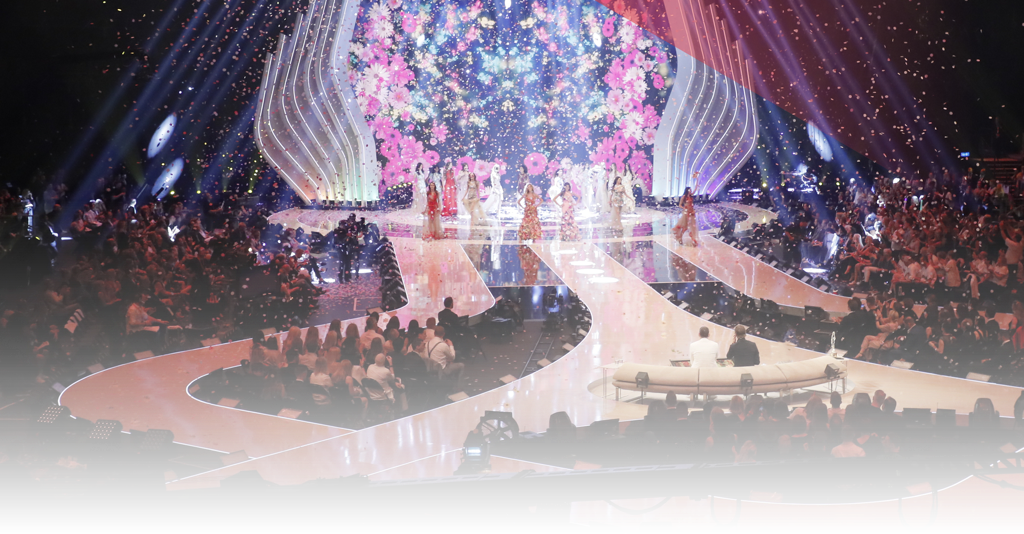 TV advertising
IS HIGHLY EFFECTIVE
Digitalization of the media landscape is increasingly opening new doors to media use. With smartphones and tablets, content can today be accessed whenever and wherever. Nevertheless, consumption of traditional media is more resilient than most imagine. Despite the advance of digitalization, the importance of TV has not declined. Quite the contrary. Among 14 to 49- year-olds in Germany, average TV viewing time in 2017 remains high at 189 minutes per day and accounts for the lion's share of daily media consumption. TV reaches eleven million people every minute. No other media can match that. Online video channels, such as YouTube, attract some 700,000 users per minute in Germany. This means that, contrary to public perception, the reach of online video channels is still relatively limited.
189
minutes of daily
viewing time
(for audiences aged between 14 and 49)
TV reaches
11 MILLION
people
per minute
Online businesses spend
73
percent
of their advertising budgets on TV
Reaching as many viewers as possible in this increasingly fragmented media landscape is more important than ever to today's advertisers. Against this backdrop, the value of TV advertising gains even more weight. Reach is, after all, a decisive factor when it comes to increasing brand awareness and consequently boosting sales. Digital companies appreciate this fact and invest over 70 percent of their total advertising budgets on TV.
DISTRIBUTION
Making TV content accessible whenever and wherever is a firm feature of the ProSiebenSat.1 strategy. "Today, our viewers want to be able to enjoy ProSiebenSat.1 content via the greatest number of channels and in the maximum number of places – preferably whenever they feel like it," says Nicole Agudo Berbel, Chief Distribution Officer & EVP Digital Publishing. No other medium can establish as wide a reach across all target audiences within as short a time as TV can. At the same time, young viewers in particular are also making increasing use of digital offerings streamed via a smartphone or tablet. This is why, together with colleagues from digital publishing and TV, Agudo Berbel develops strategies for airing ProSiebenSat.1 programs on various media platforms with a view to achieving the greatest possible overall reach. Consequently, when a new ProSiebenSat.1 prime-time program is planned, the TV and digital teams put their heads together from the start to ensure that the show will be a high-reach, multimedia experience. "To do that, we evaluate each and every program to determine what content to exploit when and on which platform. In other words, when is the broadcast scheduled? When do we upload content to our website and when will it be available in the apps? And when is it best to make content available to our distribution partners such as cable network operators and mobile service providers?" says Agudo Berbel.
» Today, ProSiebenSat.1 viewers want to be able to enjoy our content via the greatest number of channels and in the maximum number of places – preferably whenever they feel like it. «
It's a wrap.
Friday, May 26, 2017. The stage at the Arena Oberhausen is still covered in the confetti shower from the finale the night before when Marco Kunze and his digital team hold their morning meeting, already fine-tuning new ideas for the next season's online execution. Once again, Elisabeth Sofeso will soon be jetting off to see Heidi Klum to discuss new highlights and story lines for the show. And Kerstin Bensch is already brainstorming innovative campaign concepts for the next year with the first advertising clients.
Never a truer word was spoken:
There's always another #GNTM coming up.