E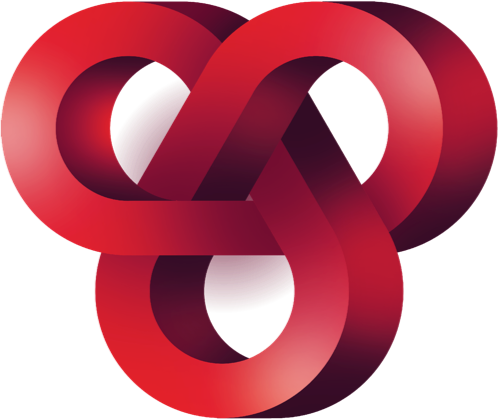 Annual Report 2017
ProSiebenSat.1 Media SE
Our Strategy
The media industry is in the midst of digital transformation. New competitors and technologies have emerged, altering both revenue models and media usage. Our industry is characterized by constant change. This is why we have structured our organization around agility and greater efficiency so that we can actively translate this transformation into growth potential.
Today, ProSiebenSat.1 is already a broad-based entertainment and commerce company with strong brands, a leading position in the audience and TV advertising markets, innovative marketing offerings, an international production network as well as a profitable commerce portfolio. In order to retain our competitive edge going forward and continue our sustained, profitable growth, we have organized ProSiebenSat.1 into three strong pillars as of January 2018.
ENTERTAINMENT
Great entertainment will remain at the core of our future activities. This is why we have integrated our TV business and our digital entertainment area into a single pillar. In this way, we can offer our viewers fascinating content that they can consume on their choice of platform – either linearly or digitally. The same goes for advertising clients, who will benefit from our marketing innovations across all channels as well as from environments that are perfect for their advertising. At the same time, we are investing in the growth areas of AdTech and data in order to tap into additional revenues in the advertising market through data-driven offerings.
CONTENT PRODUCTION & GLOBAL SALES
This pillar combines our international TV production and distribution business Red Arrow with the global digital studio Studio71 under the umbrella of Red Arrow Studios. The company produces exceptional entertainment content for broadcasters and digital platforms around the world – including the ProSiebenSat.1 stations. This setup allows us to meet the rising demand for content across all channels as well as for branded content and influencer marketing while harnessing synergies between the international production companies and distribution channels and the rapidly expanding digital studio. At present, we are considering investments by external partners in Red Arrow Studios in order to accelerate growth in this business area.
COMMERCE
ProSiebenSat.1's commerce activities are bundled in NuCom Group. Through the portfolio of leading digital commerce platforms, we have unleashed powerful synergies for the Group: Thanks to advertising on our stations, we are boosting the growth of our commerce brands while these in turn generate valuable data for new and innovative advertising products. In February 2018, we took an important step in strategically advancing this business. Global growth investor General Atlantic acquired a 25.1 percent stake in NuCom Group. We intend to profit from General Atlantic's expertise and global network to raise our commerce business to new heights by expanding the investment portfolio and consequently stepping up revenue growth and profitability. With this partnership, we aim to evolve NuCom Group into a leading European omnichannel platform for consumer services and lifestyle brands.
Based on our three-pillar strategy, ProSiebenSat.1 will continue to make selective investments in 2018 – in the Group's programming, in new marketing innovations and cutting-edge advertising technologies, in expanding our data activities as well as in acquiring additional companies that will drive the Group's growth and transformation. In doing so, we aim to strengthen our position as Europe's leading entertainment and commerce company and to remain the number one choice for our audiences and clients going forward.
Show more
Show less
ProSiebenSat.1 Media SE
Our Executive Board
Jan
Feb
May
Jun
Jul
Sep
Nov
Dec
PULS 4 acquires Austrian TV station ATV
ProSiebenSat.1 PULS 4 acquires the Austrian TV station group ATV from Tele München Fernseh GmbH & Co. Produktionsgesellschaft. Meaningful complementary programming by PULS 4 and ATV not only ensures that more prime-time viewing with an Austrian imprint is on offer but also that ATV is more clearly positioned. With this integration and the planned restructuring, PULS 4 secures the continued existence of ATV in the long term.
Annual General Meeting approves dividend payment of EUR 1.90 per share
ProSiebenSat.1 continues to pursue its profit-driven pay-out policy in 2017. At EUR 1.90, the dividend has increased by around 5.5 percent or EUR 0.10 compared with the previous year.
ProSiebenSat.1 and Discovery launch joint venture for OTT and mobile TV in Germany
The Year of Partnerships
ProSiebenSat.1, TF1 and Mediaset establish "European Broadcaster Exchange"/ Channel 4 exclusive UK partner (from Nov. 2017)
The Year of Partnerships
ProSiebenSat.1 acquires commerce business for experience gifts from Jochen Schweizer
ProSiebenSat.1 acquires a majority stake in Jochen Schweizer GmbH and is combining the company with its wholly-owned subsidiary mydays under the umbrella of Jochen Schweizer mydays Holding GmbH.
SevenVentures: Successful sale of media-for-equity investments
SevenVentures, ProSiebenSat.1 Media SE's financial investor, successfully sells a large part of its media-for-equity portfolio to the leading US private equity firm Lexington Partners. The proceeds amount to a mid-double-digit million EUR figure.
ProSiebenSat.1, Mediengruppe RTL Deutschland and United Internet launch Login Alliance, with Zalando as the first partner
The Year of Partnerships
Red Arrow acquires majority stake in US film distributor Gravitas Ventures
Red Arrow acquires a majority stake in US-based Gravitas Ventures. The globally active company is one of the world's largest film distributors. In October 2017, the program production and distribution arm of ProSiebenSat.1 also entered into a partnership with the newly established US production company 10Fold.
ProSiebenSat.1 expands AdTech portfolio with esome
ProSiebenSat.1 acquires a majority stake in esome advertising technologies, the leading social-advertising provider in the GAS region comprising Germany, Austria and Switzerland. The new investment complements the Group's growing AdTech portfolio. In November, ProSiebenSat.1 also purchases a 42-percent stake in BuzzBird, a platform that makes rolling out influencer marketing campaigns easy.
Capital Markets Day 2017: ProSiebenSat.1 realigns Group under new three-pillar strategy
As of January 2018, the Group is organized into the three business areas of Entertainment, Content Production & Global Sales and Commerce. The aim is to adapt the Group to the dynamically changing environment and to secure further sustained, profitable growth.
ProSiebenSat.1 sells online travel portals weg.de and Etraveli
ProSiebenSat.1 Group regularly reviews its portfolio and evaluates potential synergies. This M&A strategy also includes the sale of businesses. In December, ProSiebenSat.1 disposes of all its shares in Comvel GmbH, which operates the travel portal weg.de, to the lastminute.com Group. In June, the Group sells the online travel agency Etraveli to private equity company CVC Capital Partners.
ProSiebenSat.1's Partnerships and Alliances
The Year of Partnerships
If you want to achieve long-term success in the increasingly complex and fragmented media landscape, you need strong partners. So in 2017, ProSiebenSat.1 forged new alliances and expanded existing partnerships.
Cooperating with organizations such as other European media companies, for example, opens up many opportunities for us. We can stand up for our shared interests even better and attain our goals even faster by driving forward innovations in areas such as the sale of advertising, mobile TV and data protection. In Germany and across the globe, we take advantage of the synergies these partnerships generate. This gives us more clout vis-à-vis our international competitors and will help us strengthen the German and European digital market in the long term.
Show more
Show less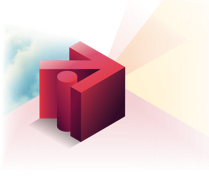 EUROPEAN MEDIA ALLIANCE
Alliance of European Broadcaster
ProSiebenSat.1 joined with leading European broadcasters to initiate the European Media Alliance back in 2014. The Alliance lets all twelve of its current members access a pan-European market, generate added revenues by doing so, and collaborate on innovative business models, especially digital. Its most recent addition is the CME Media Group, which chiefly operates in Eastern Europe. With this expansion, the European Media Alliance now covers a geographic area with around 550 million residents.
Cooperations
CME (Central and East Europe)
DOGAN BROADCASTING (Turkey)
ANTENNA GROUP (South-East Europe)
MTG (Scandinavia)
SIC (Portugal)
TVN (Poland)
MEDIASET ESPANA (Spain)
TF1 GROUP (France)
CHANNEL 4 (UK)
MEDIASET (Italy)
MEDIALAAN (Belgium)
EUROPEAN BROADCASTER EXCHANGE (EBX)
Launch of a pan-European advertising marketer
ProSiebenSat.1 worked with the TF1 Group (France) and Mediaset (Italy and Spain) to establish the marketing partnership European Broadcaster Exchange (EBX). The London-based joint venture focuses on programmatic sales of pan-European video campaigns. Channel 4 in the UK also recently joined the new enterprise as a partner, which not only marked the start of a deeper strategic collaboration among the partners but also aims to drive forward the technological development of online advertising.
Cooperations
CHANNEL 4 (UK)
MEDIASET ESPANA (Spain)
TF1 GROUP (France)
MEDIASET (Italy)
STUDIO71
Internationalization of the digital studio
As part of a capital increase, the media corporations TF1 Group in France and Mediaset in Italy acquired 5.5 percent (Mediaset) and 6.1 percent (TF1 Group) of Studio71, ProSiebenSat.1's digital studio. With this strategic partnership, Studio71 tapped into new markets in addition to Germany, the US, Canada, the UK and Austria, thereby continuing its systematic growth trajectory of recent years.
Cooperations
TF1 GROUP (France)
MEDIASET (Italy)
PROSIEBENSAT.1 TV DEUTSCHLAND
Partnership with US program providers
ProSiebenSat.1 TV Deutschland's multi-year licensing agreements with the US-based programming providers Scripps Networks Interactive and A+E Networks give us access to their extensive factual portfolio. These high-quality shows strengthen all ProSiebenSat.1 channels' programming.
Cooperations
SCRIPPS NETWORKS INTERACTIVE
A+E NETWORKS
DISCOVERY NETWORKS DEUTSCHLAND
Launch of a joint venture für OTT and mobile TV
ProSiebenSat.1 and the Discovery Group have established a joint venture for OTT and mobile TV in Germany. ProSiebenSat.1 brings its 7TV app with seven free TV stations to the strategic partnership. Discovery also brings in its station brands. Ad-based video-on-demand (AdVoD) lets users watch their favorite Discovery and ProSiebenSat.1 shows for free and in top quality on a shared OTT platform, either live or on demand.
LOG-IN ALLIANCE
Development of a joint online registration and log-in process
A simple, transparent online registration and login process is the goal of the log-in alliance shared by ProSiebenSat.1, the Mediengruppe RTL and United Internet. The partners are also aligning their platforms with the new European data protection standards. Zalando is the first partner to use the log-in system.
Cooperations
ZALANDO SE
MEDIENGRUPPE RTL DEUTSCHLAND
UNITED INTERNET